As the chimes of Big Ben welcomed in 2021, Wellcome's Plan S-aligned Open Access (OA) policy came into effect.
This updated policy will ensure that all research articles which arise from our funding – and are submitted for publication from New Year's Day – are made OA at the time of publication. Crucially, these works must be openly licensed (CC BY, or CC BY-ND by exception), thus ensuring that others can build upon and re-use this content.
If you are a Wellcome-funded researcher, here are five key facts about our new policy to be aware of:
1.  You can continue to seek publication in your journal of choice
Wellcome's OA policy supports author choice. As such, you can continue to seek publication in any peer reviewed journal. The only requirement is that research articles, which arise from our funding and are accepted for publication in a peer-reviewed journal, must be made OA at the time of publication, be openly licensed and accessible from Europe PMC.
2.  You can consult the Journal Checker Tool to determine available routes to compliance
Our OA policy, in line with Plan S, supports three routes to compliance:
Route 1: Publish in a fully OA journal or platform and the publisher will make the Version of Record OA in PMC and Europe PMC.
Route 2: Publish in a subscription journal and make the Author Accepted Manuscript OA through Europe PMC.
Note that from 1/1/2021 the Wellcome grant conditions have been updated such that grantholders will automatically apply a CC BY licence to all future author accepted manuscripts reporting original research supported in whole, or in part, by our grant funding.
Route 3: Publish in a subscription journal through a transformative arrangement that is available to you and/or your academic institution. Under this route, the publisher will make the Version of Record OA in PMC and Europe PMC.
The Journal Checker Tool will advise you on which route(s) are supported by your journal of choice. Routes 1 and 3 are preferred.
3.  Wellcome will continue to cover OA publication costs
In line with our commitment to support OA publication fees, Wellcome will continue to cover the costs of research articles arising from its funding. Specifically, we will cover publication costs in fully OA journals and platforms, and for journals which have been designated as Transformative Journals.
We also allow our OA funds to be used by organisations who enter into Transformative Agreements with publishers to help cover the "publish" element of Wellcome-funded research articles.
In the current financial year, we have allocated more than £8m to support OA publication costs.
Note, however, from 1st January 2021 our funds cannot be used to cover OA publication costs in subscription journals ("hybrid OA"), unless they offer a transformative arrangement, accessible to Wellcome-funded researchers.
4.  OA articles have greater impact than non-OA articles
Making your research available to all is not only the right thing to do, it is the smart thing to do.
Data published by Springer Nature (Figure 1) shows that OA articles, compared with non-OA articles are cited more, downloaded more and have greater impact.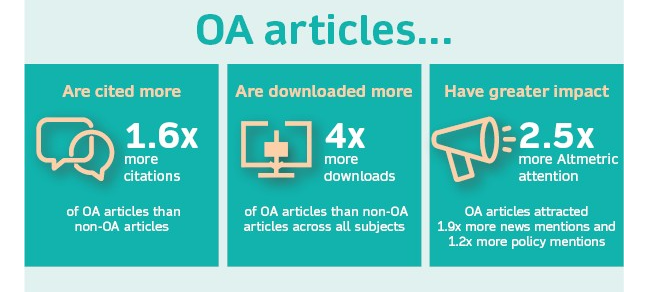 Figure 1: Infographic published by Springer Nature
5.  The venue of publication is not important
Wellcome, in common with many other funders, has reasserted our commitment that when we assess research outputs during funding decisions, we consider the intrinsic merit of the work, not the title of the journal or publisher.
Moreover, all Wellcome-funded organisations must also publicly commit to this principle. For example, they can sign the San Francisco Declaration on Research Assessment, the Leiden Manifesto or equivalent.
We have produced guidance for organisations on responsible and fair approaches for research assessment, that sets out three high-level requirements and other activities they could consider to support these.
Plan S
Wellcome's OA policy is fully aligned with Plan S, the initiative spearheaded by Science Europe and the European Commission now supported by 24 other funders.
---
Original article published by Robert Kiley, Head of Open Research, Wellcome, on LinkedIn on January 1st, 2021
Overview
The Rights Retention Strategy (RRS) ensures that researchers who have been funded by a cOAlition S Organisation will always be able to honour their funders' Open Access (OA) policy.  This is achieved by requiring researchers to give notice to publishers that an Author Accepted Manuscript (AAM) arising from their submission carries a CC BY licence, in accordance with their grant conditions.  By way of example, Wellcome grantees must include the following text in all manuscript submissions:
"This research was funded in whole, or in part, by the Wellcome Trust [Grant number]. For the purpose of Open Access, the author has applied a CC BY public copyright licence to any Author Accepted Manuscript version arising from this submission".
This post outlines how the Journal Checker Tool (JCT) will make the RRS information visible to researchers and how it will preference publishing options where the Version of Record (VoR) can be made Open Access.
1. Are all publishing venues Plan S compliant?
As all research articles submitted for publication from researchers whose funder has adopted the RRS will give notice to a publisher about the CC BY licence, all publishing venues can be deemed to offer a "Plan S compliant" publishing option. For the avoidance of doubt, the JCT is not asserting that the publisher policy supports the RRS. Rather, it indicates that the RRS allows researchers to self-archive the AAM with a zero-month embargo and a CC BY licence.
The only exception to this is if a publisher notifies cOAlition S that manuscripts which include the Rights Retention language will be rejected at submission.  In such cases, the JCT will show that there are no compliant options, even if the publisher offers Transformative Arrangements, including Transformative Agreements (like Read and Publish deals) or Transformative Journals (TJs).  To be clear, if manuscripts are rejected at submission because of the RRS language, they cannot then go on to be published through Transformative Arrangements.
To date, we are pleased to report that no publisher has indicated that they will systematically reject submissions because the submission includes the RRS language.
2. Preference for the VoR over the AAM
We recognise that the AAM version differs from the VoR.  Not only does the latter contain all the changes from the copyediting process, journal formatting/branding etc., but it is also the version maintained and curated by the publisher, who has the responsibility to ensure that any corrections or retractions are applied in a timely and consistent way. For these reasons, our preferred option is to ensure that the VoR is made Open Access.
As such, when a publisher offers a Plan S-aligned way of making the VOR Open Access, the JCT will indicate this is the preferred route to compliance.
The screenshot below (Figure 1) shows an example of a journal which is part of a Transformative Agreement. Note how the Transformative Agreement option is shown as "Preferred" (compared to the option to make the AAM Open Access via the RRS).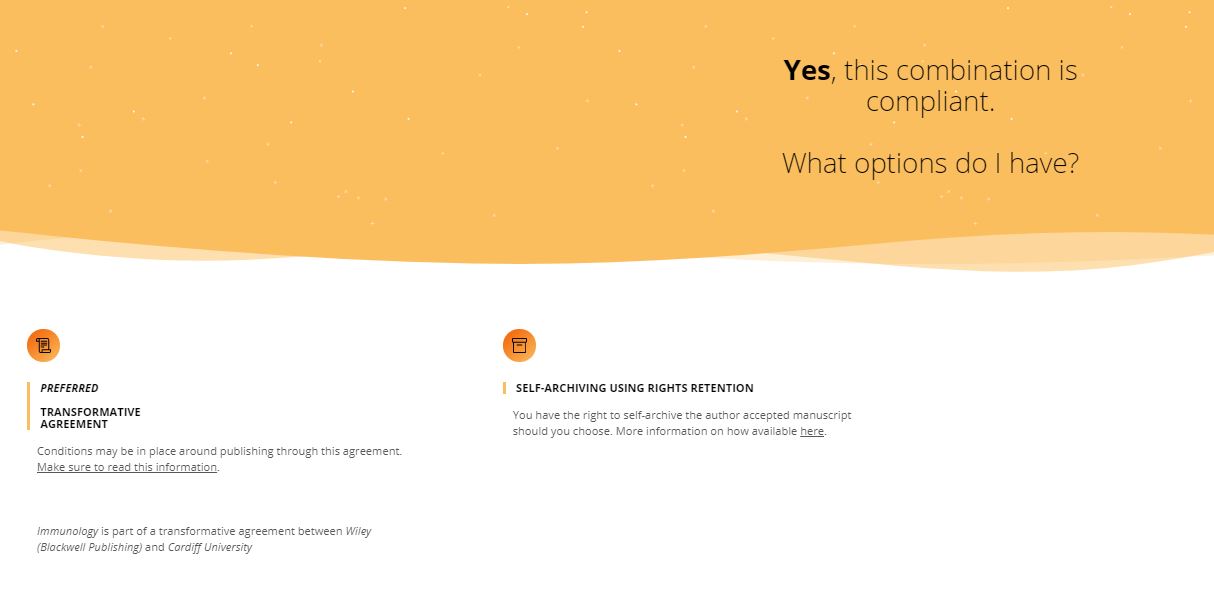 Figure 1: How options making the VoR OA are preferenced in the JCT
Example: Immunology, a journal which is part of a Wiley Transformative Agreement, accessible to researchers at Cardiff University
3. Plan S-aligned publisher self-archiving policies
Some journals – such as those published by the Royal Society and the Microbiology Society – have explicit policies allowing all researchers to self-archive their AAMs, without embargo and with a CC BY licence.
To determine this, the JCT checks publishers' self-archiving policies (via the Shareyourpaper.org permissions service) to see if they support compliance with Plan S. Where they do, the JCT displays the publisher's policy as providing a route to compliance via self-archiving.  In such cases, cOAlition S funded authors can therefore take advantage of such policies and deposit the AAM in a repository in compliance with their grant conditions. This approach does not rely on the RRS.
The publisher's Plan S-aligned self-archiving route to compliance is shown along with any other options (such as Transformative Journal status, or relevant Transformative Agreements).  Again, routes where the VoR can be made Open Access are flagged as preferred. This is shown in Figure 2 below.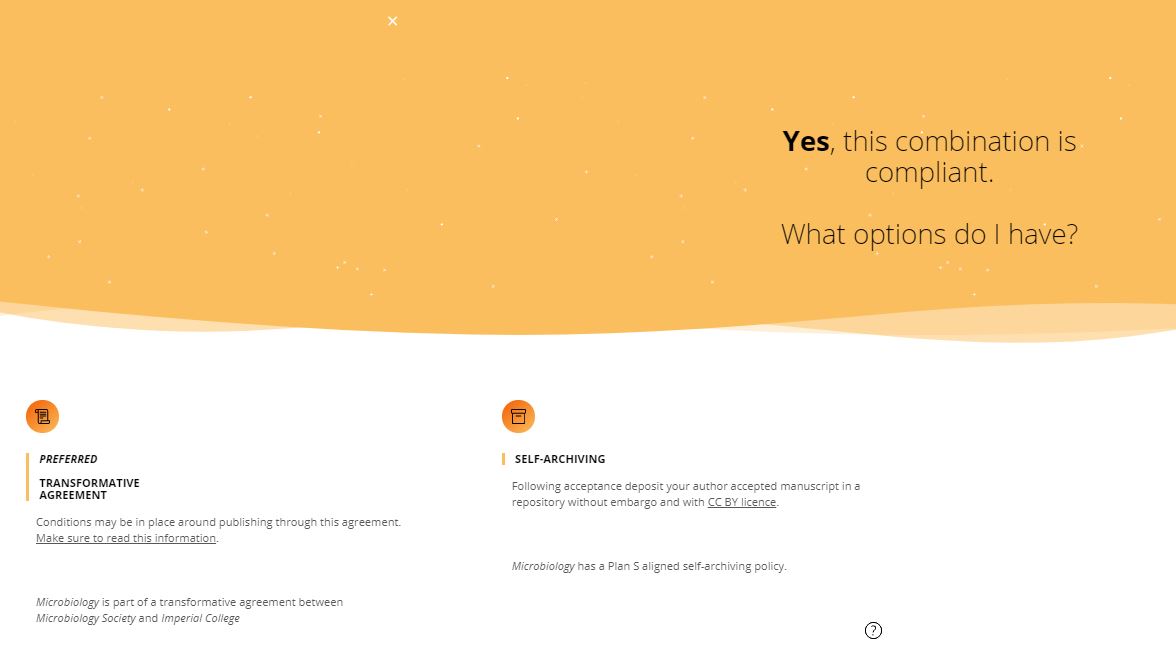 Figure 2: JCT showing response to a Microbiology Society journal, where publisher-endorsed self-archiving, in line with Plan S, is supported
4. Ensuring the JCT is up to date
Over the coming weeks, we anticipate that some publishers will update their public policies relating to self-archiving, so they are fully aligned with Plan S.
For a publisher, the advantage of developing a Plan S-aligned self-archiving policy is that it affords them the opportunity to include the condition that the AAM is cross-referenced with the VoR.  Such a requirement would be absent when AAMs are made available via the RRS route.
Where publishers do update their public policies, the JCT will reflect these changes via the integration with the Shareyourpaper.org permission service.  However, if publishers wish to ensure that these changes are reflected as quickly as possible in the JCT, they should use the Shareyourpaper.org update request form. The form includes a bulk update option for those wishing to update a journal portfolio.
The previous data collection mechanism whereby publishers responded to the cOAlition S office and selected from a set of options, has been discontinued.  This is partly to simplify the process – and provide a single source where self-archiving policies are discovered – and partly a recognition that the initial approach was not widely supported by publishers.  Indeed, of the 153 letters sent, only 28 publishers (18%) responded with an "actionable" response.  Most publishers did not respond, and of those who did, many did not provide an answer which could be incorporated into the JCT.
Conclusion
Complying with cOAlition S Organisations' Open Access policies can look complicated.  Not only are there multiple routes to compliance with funder policies, but some of these – such as Read and Publish deals – are only accessible to researchers at institutions which participate in these agreements.  Other routes, like the RRS, apply even when the publisher's own policy suggests otherwise.
To help navigate this complex landscape, cOAlition S has supported the development of the JCT and encouraged publishers to update their policies.  With a clear focus on researcher needs, the JCT provides unambiguous advice to researchers on how they can comply with their funder's Plan S-aligned Open Access policy when seeking to publish in any peer-reviewed journal.