The publisher Taylor and Francis (T&F) provides a webpage, 'Understanding copyright for journal authors', aimed at researchers authoring papers to be published in T&F journals. Here follows a point-by-point critique of the information provided on that page focusing on publishing a non-Open Access (OA) article. T&F states that it currently publishes over 2,300 subscription journals, including hybrid OA. [Text emphases are all mine]:
1). What is copyright? "Copyright is a type of intellectual property which protects certain sorts of original creative work, including academic articles. Copyright allows the creator of a work to decide whether, and under what conditions, their work may be used, published and distributed by others. As such, it governs how others can use, publish and distribute articles."
The key phrase in this explanation is "the creator of a work to decide..." 'The creator' is the author and original copyright holder. Bear this in mind as I examine each of the points below.
2). "Understanding your copyright options as an author is becoming ever more important, especially with the growth of open access publishing." "Find out more about article publishing charges, embargo, and license information with the Open Access Cost Finder."
Precisely. The need for authors to be aware about rights ownership and control is the reason why I am dissecting this information provided by T&F.
3). "Copyright in a work does not last forever. The exact duration of copyright depends on the type of work and can vary between countries. However, for a literary work such as an academic article, the duration is usually life of the author plus 70 years."
Factually correct. Copyright may not last forever, but if you are the author and you have given the publisher your rights, then your remaining life + 70 years is an inconveniently long time for you not to be able to use your own work as you choose.
4). "To publish an article and make it available, we need publishing rights from you for that work. We therefore ask authors publishing in one of our journals to sign an author contract which grants us the necessary publishing rights. This will be after your manuscript has been through the peer-review process, been accepted and moves into production. Our Production team will then send you an email with all the details."
That is 100% correct. Take particular note of the use of the term 'publishing rights.' Not copyright. Plus, it would be especially helpful for authors to be presented at the outset (i.e. when they submit) with the publishing contract they will later be asked to sign, so they can make an informed decision about publication venue and publication terms for their article before the review and editorial process begins.
5). "Standard articles in subscription journals. There are two main options for authors publishing a (non open access) article in a subscription journal. These are copyright assignment or exclusive license to publish."
What T&F means is there are two options they want to use. There are alternatives they could offer if they chose, or that the author could insist on. The author is, after all, the rights holder and can, as T&F helpfully stated above, "decide whether, and under what conditions, their work may be used, published and distributed by others." Other options might be:
Non-exclusive licence to publish (LTP)
Custom or other licence to publish (LTP)
Other forms of licence are briefly mentioned further down the page (see below), but clearly, T&F's preference is for authors to either assign their copyright or commit to an exclusive licence to publish.
6). "Copyright assignment. In our standard author contract, you transfer – or "assign" – copyright to us as the owner and publisher of the journal (or, in the case of a society-owned journal, to that learned society)."
What I really dislike about this is the 'fait accompli' tone. This is what you do – it's standard. Bear in mind (again) what T&F stated at the top of this piece "Copyright allows the creator of a work to decide whether, and under what conditions, their work may be used, published and distributed by others. As such, it governs how others can use, publish and distribute articles."
If the creator of the work hands over copyright, it is no longer the creator (the author) that has control, it is the new copyright owner i.e. T&F. What T&F should have said [all corrections are mine] is:
Transferring or assigning [your] copyright to T&F (or a learned society) allows the creator of a work [T&F] to decide whether, and under what conditions, their [your] work may be used, published and distributed by others. As such, it governs how [T&F controls how others] can use, publish and distribute [your] articles.
Remember, too, what T&F said themselves (see #4 above) – they require only publishing rights, NOT copyright, in order to publish your article.
7). According to T&F, "Assigning the [your] copyright enables us to:
Effectively manage, publish and make your work available to the academic community and beyond.
Act as stewards of your work as it appears in the scholarly record.
Handle reuse requests on your behalf.
Take action when appropriate where your article has been infringed or plagiarized.
Increase visibility of your work through third parties."
T&F does NOT need the author's copyright either to "Effectively manage, publish and make your work available to the academic community and beyond" or to "act as stewards of your work as it appears in the scholarly record." They don't require copyright transfer for OA articles to achieve the same end, so they shouldn't misleadingly state it here as if it's necessary. As T&F said themselves, for them to be able to "publish and make your work available," they need a licence to publish – that is all.
Claiming that by handing over your copyright, they will "handle reuse requests on your behalf" is also rather misleading. If you hand over your copyright, they are handling reuse requests on the copyright owner's i.e. T&F's behalf, not the author's. T&F, not the author, decide what reuse can be made – they are the copyright owner. The author has signed away that right that they originally owned.
Here's another misleading statement: that by handing over your copyright, T&F can then "Increase visibility of your work through third parties." T&F do not need your copyright to do that. As stated above, they need a licence to publish. Plus, at the same time, handing over copyright often restricts the author from increasing the visibility of their own work through channels they may wish to use, such as some commercial academic research networks.
T&F do not need your copyright to do these things – they merely need a licence to publish from the author. They don't need copyright to achieve the same ends for OA articles, so they don't need it for subscription articles.
8). "After assigning copyright, you will still retain the right to…"
This section comprises restrictions, masquerading as beneficent sharing. T&F lists a number of actions authors are 'allowed' to take after they have assigned rights to T&F. What T&F is doing in this section is describing the restrictions they impose on authors who are no longer the owner of the full rights in their own material. I shall address each in turn:
"Be credited as the author of the article." Really? For authors to be magnanimously informed that they retain the right to be credited as the author of an article they wrote, about the research they conducted with no input from the publisher, and have given, without charge, to T&F, strikes me as an insult to researchers. Besides, the right to attribution is a moral right that can be waived but "cannot be sold or otherwise transferred." T&F can remind you to assert your moral right of attribution, but it is not in T&F's gift to be able to 'allow' researchers to retain that right.
"Make printed copies of your article to use for a lecture or class that you are leading on a non-commercial basis." Note 'printed copies' and 'non-commercial.' No digital copies can be circulated.
"Share your article using your free eprints with friends, colleagues and influential people you would like to read your work." On the face of it, this sounds good, until you realise you are limited to 50 'free copies.' That is quite a limit – particularly if you're sharing them with large groups or want to use it on social media. And what's this 'friends, colleagues and influential people?' How about patients or independent researchers? Or the tax paying general public, or charitable donors who may have contributed to the author's research funding?
"Include your article in your thesis or dissertation." How magnanimous. A commercial publisher with absolutely no input to your research is granting YOU permission to use YOUR article in YOUR academic thesis.
"Present your article at a meeting or conference and distribute printed copies of the article on a non-commercial basis." Forget distributing digital copies to conference attendees – you've got to print them out (and pay for the copies). And again – what magnanimity – a commercial publisher is granting YOU permission to to use YOUR article in YOUR scholarly conference presentation.
"Post the Author's Original Manuscript (AOM)/Accepted Manuscript (AM) on a departmental, personal website or institutional repositories depending on embargo period. To find the embargo period for any Taylor & Francis journal, please use the Open Access Options Finder." Don't get any ideas about using your accepted manuscript too soon. You're not allowed to distribute it using certain routes until the publisher deems you can, i.e. after an embargo period. T&F also adopts the crazy distinction that an article can be disseminated via an author's webpage without embargo, but a repository requires an embargo. Yes, astonishingly, this means an embargo is required for one freely available website but not another. This is completely absurd. How all this is supposed to advance scholarship is baffling.
9). "For more information about manuscript versions and how you can use them, please see our guide to sharing your work."
This links to a long and complex page. Who wrote the article? Who's research findings are being described in the accepted manuscript? Who is the original creator? Who paid for the research? Not T&F.
10). "If you publish your article in a Taylor & Francis or Routledge journal, there are many ways you can share different versions of your work with colleagues and peers. Use our article sharing guide to understand manuscript versions and how you can use them."
'Sharing:' this is a case of restrictions masquerading as benefits. See point #9 above.
11). "Exclusive license to publish. Alternatively, in some circumstances, you may grant us (or the learned society) an exclusive license to publish your paper rather than assigning copyright. In this arrangement, you as the author retain copyright in your work, but grant us exclusive rights to publish and disseminate it."
This option sounds like it might be alright because the publisher is not asking for your copyright and is offering a licence to publish (LTP). Don't be fooled – this is an exclusive LTP. Exclusive LTPs can be as restrictive as handing over your copyright. (See Suber, P., 2022 and Rumsey, S., 2022)
12). "As with an assignment, reuse requests are handled by the publisher on your behalf. The publisher will manage the intellectual property rights and represent your article in cases of copyright infringement."
As above, reuse requests will be handled on the publisher & exclusive rights owner's behalf, the author having handed over enough rights for the article to be T&Fs article in all but name.
13). "Other forms of copyright license may be available depending on your specific circumstances – for example, US government employees."
Finally, there is a nod to other forms of licence – depending on the author's 'specific circumstances.' 'May be available:' remember it is the author granting the licence to T&F, not the other way round (See Licence to publish – the boot is on the wrong foot). I understand that authors can, on request, obtain non-exclusive licences, but they have to ask: see the report about T&F licences by Martin Paul Eve
Conclusions
The information provided by T&F, whilst having a veneer of assisting authors, is nothing of the sort. The nub of the matter is, T&F wants the author's rights so they can own and control the content of the article. This does not seem right to me – the researcher should own and control the content that they created, based on the discoveries they made, and that were paid for by others such as taxpayers, a funder, or an institution – not the publisher.
An author may well want a publisher to carry out valuable services, such as copyediting, etc, and they should be paid for those services. This does not mean they should own and control the content. It is, therefore, imperative that authors retain their rights so they can:
Make and distribute any print or digital copies of the content they wish
Distribute print or digital copies to any lecture, class, conference or other group, commercial or non-commercial, as they wish
Share copies of and content from their article with whomever they choose (the entire world if wanted), whenever they choose, using whatever channel they choose.
Use their articles in any other works they create as they wish, whether dissertation, thesis, or anything else
Post their accepted manuscript wherever they choose, whenever they choose, whether their institution's repository or a commercial academic network such as ResearchGate.
T&F is not alone in imposing such restrictions. Similar restrictions abound in other publishers' terms and conditions. My recommendations:
In 2008 Harvard's Faculty of Arts & Sciences voted unanimously to adopt a ground-breaking open access policy. Since then, over 70 other institutions, including other Harvard faculties, Stanford and MIT, have adopted similar policies based on the Harvard model. In Europe, such institutional policies have, so far, been slow to get off the ground.
But we are beginning to see that situation change. Over the last months, an increasing number of European institutions have started implementing their own rights retention policies, thereby ensuring that research outputs are disseminated as widely as possible, whilst their researchers retain the freedom to publish in the journal of choice.
The N8 Research Partnership is a collaboration of the eight most research-intensive Universities in the North of England: Durham, Lancaster, Leeds, Liverpool, Manchester, Newcastle, Sheffield and York. Working together, all eight institutions issued a statement on Rights Retention, demonstrating their determination to support their researchers in taking control over their own work. In the following post, Professor Christopher Pressler, John Rylands University Librarian of the University of Manchester, and representative of the N8 Research Partnership, gives us a view from the ground and explains N8's approach to Rights Retention.
---
Rights Retention is the next step on the journey towards a fully open access global research environment. It allows our researchers to retain copyright and Intellectual property on their work and, in so doing, place that research immediately on publication in our repositories regardless of publisher's embargoes. Without this ability, researchers will find themselves caught between those publisher policies and many funders', including UKRI mandates on immediate open access.
There are many challenges facing universities and, indeed, the world at this moment. Our capacity and resolve to meet those challenges through research and innovation have never been more determined. Although the great breakthroughs and discoveries in research are the aspects of our work that makes the news, the many processes and teams in the background that support this work are equally important.
The role of the Library and our research offices are a part of that infrastructure, and formal policies such as rights retention ensure that control over their ideas remains with the researchers who authored them.
The Rights Retention Statement has been fully adopted by Senate here in Manchester and is going through similar steps in our partner N8 universities. We now have a Publications Policy tailored for the 21st Century, where the purpose of our research, to improve and ensure equality in society, will be maximised by access to world-leading research for global scholarship. This initiative originated in our libraries but is very much a team effort across our faculties, research support and legal teams.
We are excited to be able to support our combined research community as they work within the new context of the UKRI OA Policy, mandating immediate Open Access to research on publication. Much research will be covered by gold OA agreements, but for those outside such licenses, the green OA route, whereby researchers can deposit their papers in institutional or discipline-specific repositories on publication, will be made possible by asserting rights already held by researchers on submission to publishers.
Although the Rights Retention Statement being adopted across all eight Northern research-intensive Universities originally began as a discussion between the N8 libraries, it is formally supported by senior leaders for research and VCs throughout the N8 Research Partnership. We believe that we are stronger when we act together and from the same position. This is the first consortia statement on this vital issue in the UK and draws on the very significant research power of the Northern research-intensive universities.
It was fitting that the symposium on the Future of Research Publishing and the launch of the N8 RRS was held at The University of Manchester's John Rylands Library, one of the acknowledged great libraries of the world. Such a Library is representative of the role libraries play in society in terms of caring for historical knowledge in the context of influencing the future. This initiative is made possible by libraries and researchers working closely together within the vibrant context of the N8 Research Partnership and, in so doing, provides an example of leadership and collaboration in the ever-changing world of research publishing.
This is a new area of development, and although there are some documented cases of pushback from publishers to academics asserting their rights, these are rare. We assume it is because, although not historically standard academic practice, it has always been known that researchers (or indeed their institutions) hold copyright on their work and not the companies that publish it. RRS is aimed at situations where gold access is not achievable whilst at the same time green (immediate on publication) has been embargoed or directly blocked by a publisher in order to maximise sales. This situation is now in direct conflict with many funder's policies, and the N8 RRS is designed to support researchers who find themselves caught between the two.
At Manchester, for example, we have a large team of librarians, legal advisors and researchers coordinated by The University of Manchester Office for Open Research, based in the Library who can support academic colleagues through every part of the process, including if they find their submissions rejected because they assert their legal right to deposit in green repositories.
The Rights Retention Statement matters because the sector has struggled to initiate progress towards open access for decades. At the root of this has been the transfer of intellectual property of submitted research outputs to publishers by researchers. This once standard practice has slowed progress in open science and public access to research by at least thirty years.
The sector, it must be admitted, frequently led by university libraries, has in the past been forced to negotiate change rather than work in real partnership with publishers leading to further years of slow movement on transformative agreements where subscriptions are replaced by accepted OA charges. Without Rights Retention, the sector is still giving research IP to publishers and buying access to it in perpetuity. It is, to put it mildly, an unhelpful model, as aside from journal distribution and marketing, almost all peer review and content development are also delivered by Faculty, not publishers.
Rights Retention sits alongside long overdue mandates for immediate OA, such as the UKRI OA Policy. It is a significant step forward, not least in ensuring OA can happen on publication but also in redressing the unfortunate practice of universities giving away IP or copyright to publishers who then hold all the cards in negotiating the price to access those same universities' content. Rights Retention means researchers will, for the first time, have a strong hand in terms of control over their own work and transforms the position university libraries often find themselves in when negotiating with suppliers who claim ownership over content produced by those same universities.
---
In 2008 Harvard's Faculty of Arts & Sciences voted unanimously to adopt a ground-breaking open access policy. Since then, over 70 other institutions, including other Harvard faculties, Stanford and MIT, have adopted similar policies based on the Harvard model. In Europe, such institutional policies have, so far, been slow to get off the ground.
We are beginning to see that situation change.
The University of St Andrews has launched a new Open Access Policy, in effect from 1 February 2023, which harmonises the requirements from research funders, provides greater support to their researchers and aligns with the University's strategy to "make their research findings widely available for local, national, and global benefit". In the following interview, Kyle Brady, Scholarly Communications Manager at the University of St Andrews, describes the process which led to the new OA policy, highlights the benefits for the university and its researchers and shares practical tips for other institutions that might consider adopting similar policies towards making all publications openly available as quickly as possible.
---
cOAlition S: How did the idea of adopting an institutional OA policy emerge? Can you describe your approach at the University of St Andrews?
Kyle Brady: The University of St Andrews first introduced institutional open access requirements back in 2013. At that time, the focus was largely to support researchers to meet the Research Excellence Framework (REF) and funders' OA requirements. We also wanted to reflect our own commitment to open access, especially Green OA, which has been embedded as a preference in our OA Policy since its inception. Those main drivers have remained in place, but the landscape has changed a lot in 10 years, so we needed to ensure we could support researchers in the new OA environment – where researchers are increasingly required to retain rights and where monographs and chapters are also expected to be OA.
Therefore, St Andrews' new open access policy states that all St Andrews researchers must deposit their accepted manuscripts in the university's research information system Pure, to be made available via the University repository with a CC BY licence and zero embargo. Researchers are further required to include a 'Rights Retention' statement on submissions to ensure they retain rights to reuse their manuscript in alignment with the policy. We also included requirements for monographs and chapters, where there is a research funder mandate for open access to these output types. Currently, this applies to Wellcome Trust and Horizon Europe, and will include UKRI-funded monographs and chapters from January 2024. Once the next UK REF requirements are announced, we are well-positioned to extend the scope of our monographs and chapters policy, meaning it will apply broadly across all researchers.
The OA policy was developed in two main phases. Firstly, we wanted to ensure the new requirements had a strong and enduring foundation within the University's Intellectual Property policy. The University's IP policy was amended in 2021 and now sets out the principle of retained author rights, aiming to rebalance ownership and rights in scholarly works to enable wider dissemination and reuse. The second phase was to develop a revised OA policy with the practical processes and details required for researchers to apply these rights, fully supported by their institution.
cOAlition S: What are the advantages of adopting the policy for your researchers and your institution? What did you hope to achieve?
Kyle Brady: I've included below a handy graphic that summarises some of the key advantages of our new OA policy: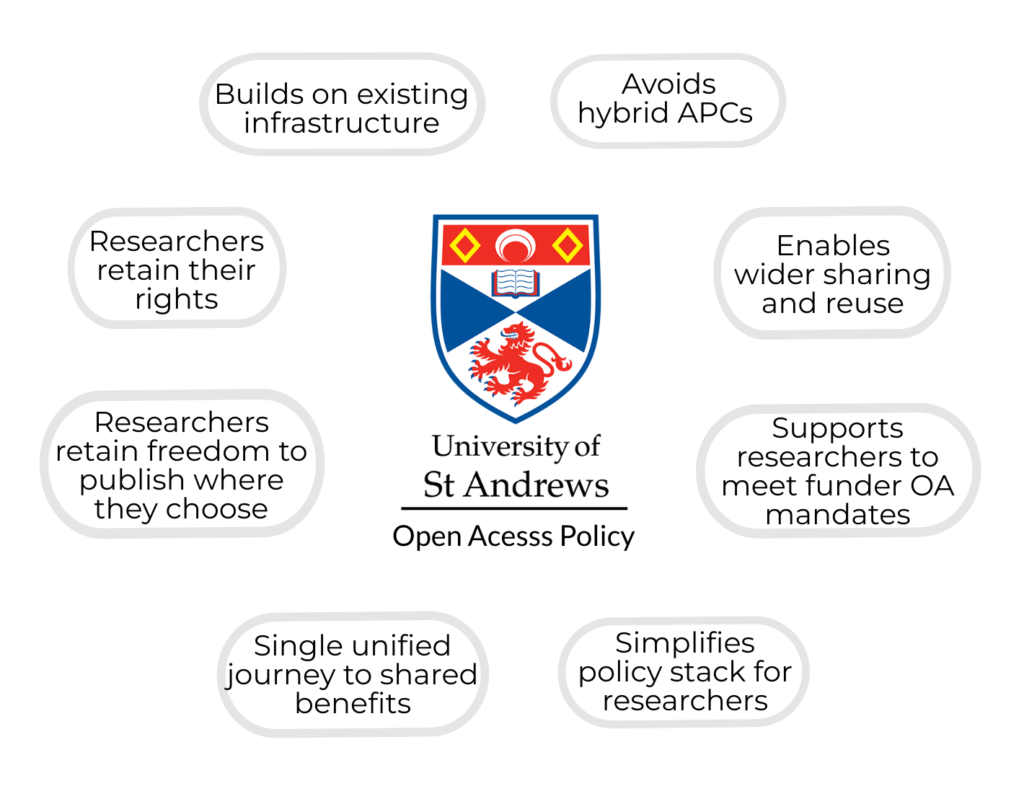 Figure 1. Key advantages of the new St Andrews OA policy
We also made a great effort to ensure that our goals were transparent. We wanted to make sure our researchers were fully supported, so if, for instance, a publisher were to push back on areas of Rights Retention and research funders' support fell short, our researchers would feel reassured that there is institutional support available. Following this, the secondary goal was to bridge gaps and creates a shared journey (see fig 2), for instance, between STEM disciplines (where there may be proportionally higher levels of UKRI and Wellcome Trust supported researchers) and AHSS (where there may be fewer researchers with research funding that includes an Open Access mandate). With a common journey for our researchers, we can provide better advice and support, reducing the advocacy and training burden for the Open Research team while at the same time simplifying the 'policy stack' for researchers.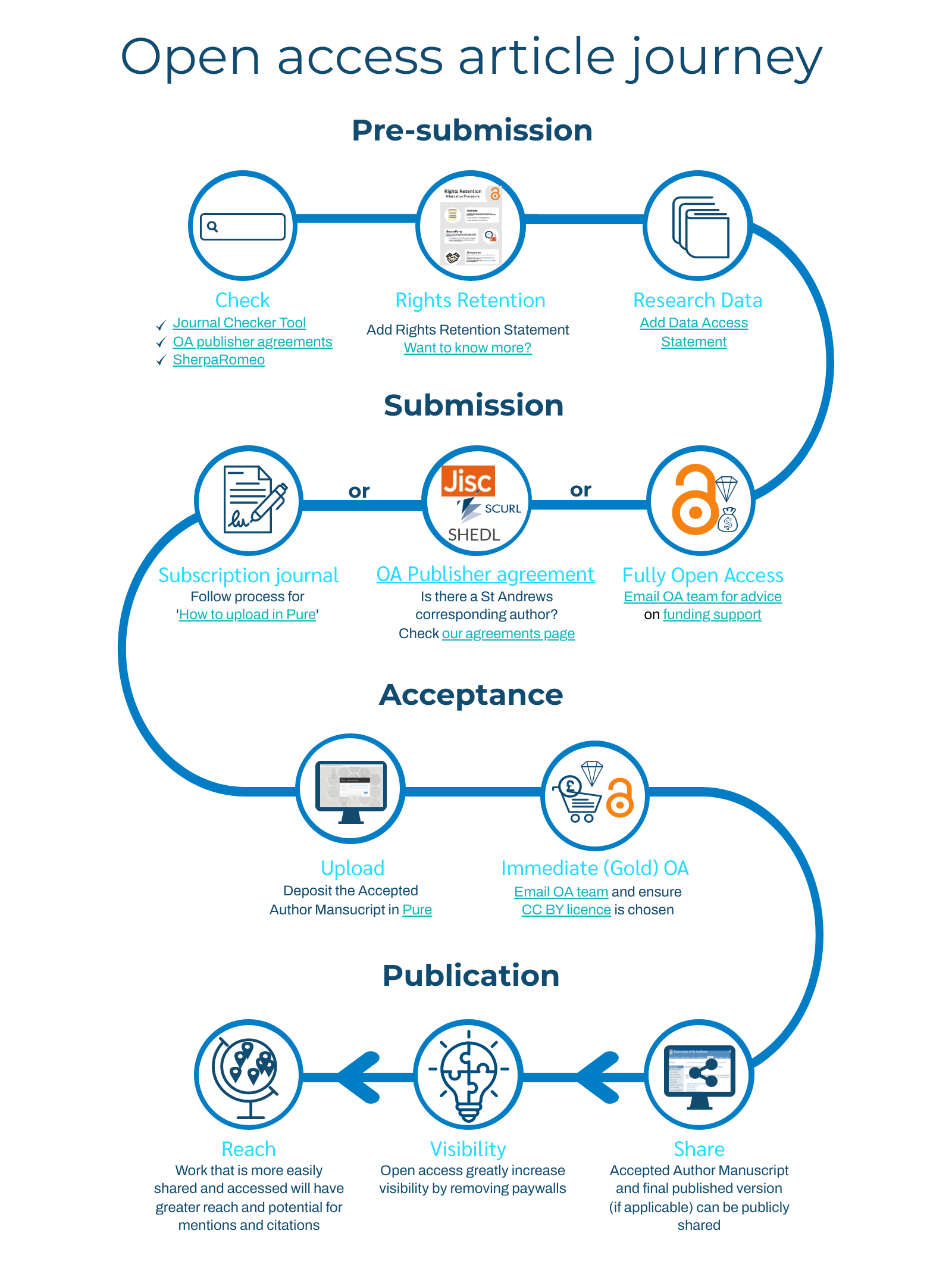 Figure 2. Demonstrating the unified user journey
cOAlition S: How was the agreement reached across the institution?
Kyle Brady: From the outset, we were committed to gathering feedback from across the University to ensure that the new requirements were inclusive of multiple points of view and reflective of concerns. It needed to be a collaborative project to bring our community along with us. Therefore, the University of St Andrews' academic community was consulted widely during 2022, and that feedback was incorporated in the final draft and fed into frequently asked questions. The most common feedback was for clarification and guidance within the policy, so the document became quite detailed. The feedback also led to the development of our Rights Retention webpage, where we guide researchers through the process of retaining their rights when publishing. We also collaborated with legal and copyright experts and external colleagues, ensuring we learned from our peers and that our path aligned with other UK HEIs generally – specifically, we were thankful to the University of Edinburgh for their advice while developing our policy.
Looking back over the 12 months or so of development, there was very little disagreement about the big picture. There were many valid concerns raised, of course, but by and large, the academic community was behind the changes, and we all shared the same overall vision for the direction of Open Research at the University.
cOAlition S: In conclusion, what are your three top tips for any other university considering adopting a similar permissions-based Open Access policy to yours?
Kyle Brady: A further reflection, and something I have discovered over the years, is that when embedding change like this, we must respect that most researchers' time and resources are very limited. This means when 'on-boarding', we focus on the practicalities and immediate benefits for the individual and always ensure we are reducing their admin to a minimum.
If I had to choose three top tips from our experience, it would be these, in no particular order:
Collaborate with your communities – inside and outside your institution
Build-in flexibility so that the policy can adapt to changes
Focus on the practical benefits to individuals to build trust and bring others along with you.
---
On 15th February 1971, the UK moved to a new decimal system of currency. The unit of currency, the penny, was retained, so the new penny had to be distinguished from the old. The Royal Mint issued the decimal currency coins with the moniker not just pence but 'new pence' written on the coins, and we all learnt to write 10 n.p. (new pence) instead of the old 10d. In 1982 the Royal Mint dropped the word 'new' from the text on the coins, and they became merely 1 penny, and 2, 5, 10 and 50 pence pieces. It took a mere 11 years for a completely new national currency officially to become the norm and no longer be flagged as 'new.'
What if Open Access (OA) was no longer considered to be 'new'? The term Open Access – i.e. immediate free access under a licence for use with proper author attribution – has been around in its current common usage for reading and accessing scholarly publications for over 20 years since at least 2002 (see Budapest OA Initiative and Berlin Declaration & Bethesda Declaration both of 2003). It is commonly accepted that OA is a 'good' thing: research institutions and funders have issued OA policies aiming towards 100% OA, and publishers extol the benefits of OA and state how supportive they are of a move towards ever more openness. Despite being commonly accepted, and the numbers of OA items increasing in article discovery and access systems, OA items continue to be labelled 'OA' as if it's something that is novel and avant-garde.
It is true that we are far from every scholarly work being OA. There is a long way to go, but after all this time, OA is no longer novel, nor remarkable. In fact, works in some areas, such as COVID research, are arguably expected to be OA, and it is a surprise when they are not. In the current environment of establishing Open Science, shouldn't we be more perturbed when we can't get immediate free access to a work and use it under its author's licence? We should no longer be impressed just because an article is OA. It is increasingly frustrating when a work is not freely accessible, and users have either to employ complex workarounds or pay considerable charges in order to gain access to texts. Surely after 20+ years, we have reached the tipping point when OA should be considered the default, if not the norm?
We should now be referring merely to 'access' rather than preceding it with 'open.' We should be highlighting works that have barriers to access and use, rather than the other way round. My local council doesn't bother telling me when a road is open and I am able to drive down it. They only bother to erect a sign when it's a dead end, a cul de sac, or no entry. Surely the world should by now have shifted to expecting OA without it having to be specifically labelled?
Similarly, given that most people involved in scholarly communications and research dissemination would agree the OA die is cast, we should have no need to talk about an 'OA movement' and 'OA advocates.' That ship has sailed. We have yet to reach 100% implemented OA to all published works, but I would argue that we have reached the tipping point in terms of user attitudes towards OA for some time.
By coincidence, Lisa Hinchliffe and Kalyn Nowlan recently published a very interesting piece in the Scholarly Kitchen: A Failure to Communicate: Indicators of Open Access in the user interface. The article describes how publishers have adopted a variety of methods to indicate OA and other types of access. There is no consistency, and this unsurprisingly results in user confusion.
As Hinchliffe & Nowlan point out:
"Another confusion is an absence of information to help a user distinguish among open / free / full / available / etc. access. Sometimes it is not clear whether the user has "free access" or "full access" to an article because they are affiliated with an institution with a subscription or because the article is open for reading for everyone. And, open access is indeed a kind of free access, but the inconsistency in terminology is likely to cause confusion."
What a phenomenal mess.
A change of labelling would not resolve all these complex nuances, but it would approach the matter from the opposite end:
Readers should expect immediate open access to scholarly content under a licence for use (for example, an appropriate Creative Commons licence). Items would not be labelled as Open Access.
If the article is not OA and there is some form of barrier to access and/or use, then access and use conditions should be clearly indicated. For example, 'Access price £X / Password required,' 'Download prohibited,' 'Your institution has paid for access for you,' 'Sharing forbidden with groups X, Y or Z.' As noted in Hinchliffe & Nowlan's findings, there should be a consistent means across all publishers to do this.
In a parallel action, there needs to be aggressive promotion of tools that assist users in finding a freely available version of works such as OA-Button (etc).
Equally, if access and use of a published article are restricted, the question should not be whether there's a repository copy. The question should be how to locate the open repository copy.
By turning the tables so that OA is the norm, the concept of restricted sharing masquerading as a generous improvement to barriers to access and use would be reversed. The term 'sharing' is currently used by large publishers to indicate 'authors may only share their works with restricted groups under restrictive conditions.'
I realise that I am being somewhat flippant and accept that when examining the alternative view above in detail, a myriad of practical difficulties will quickly emerge. Despite that, I stand by the principle – in my opinion, we should no longer be labelling OA as if it were new and exceptional. What is exceptional for 2022 is when people cannot access knowledge and research findings because there are barriers such as paywalls and re-use restrictions in their way.
The following article was originally published on the LSE Impact Blog on October 26, 2022 
---
Launched in 2021 by cOAlition S (an international consortium of research funders) the Rights Retention Strategy (RRS) aims to ensure that researchers funded by these organisations retain the rights to their work. Reflecting on the implementation of the strategy a year after its launch, cOAlition S Ambassador Sally Rumsey, outlines the aims of the RRS its success to date and the potential for the wider application of the RRS across other institutions.
---
The cOalition S Rights Retention Strategy (RRS) came into force for its "early adopters" in January 2021. The RRS ensures that authors apply a CC BY licence to the Author Accepted Manuscript of their submissions. That licence declared at submission has legal precedence over any later publisher's licensing agreement. It enables authors to retain sufficient rights on their articles, making it possible for the author to reuse their work as they see fit, and to make a copy of their published article immediately available in a repository. In this way, cOAlition S funded authors can meet their funder's open access (OA) requirements. The RRS is encapsulated in cOAlition S research grant agreements. It is intended to circumvent the restrictive conditions publishers impose on authors in licence to publish agreements.
There are now numerous examples of authors who have used the RRS and made their article freely available in a repository whilst the publisher's version remains behind a paywall (For example: Author's Accepted Manuscript (AAM) and Publisher's Version).
However, there are still difficulties and barriers for authors. Although the RRS establishes sufficient copyrights over the AAM, some publishers counter it under contract law. They do so despite, having been previously informed about the RRS and fully aware that requirements are embedded in authors' grant contracts.
cOAlition S funders can only influence those researchers whose research they fund and the funder plays no part in the agreement between author and publisher. A change in national laws could break the stranglehold publishers hold over researchers' rights, but such a move would take time. This being said, institutions can support their staff to retain their rights now. Currently most institutions lack awareness that their researchers are freely giving away their copyrights, to the detriment of the individual researcher, the institution, and the general public. Thoughtlessly handing over those rights is arguably a form of academic exploitation.
Thankfully, institutions are becoming wise to this anomaly, and a growing band of universities is adopting local institutional author rights retention policies (IARRP). This enables their researchers to retain ownership of rights and content in the works they create.
IARRPs are not just 'nice to have.' They are an essential policy instrument to support researchers on a par with examination regulations, employment & career development, and health & safety policies.
An IARRP largely consists of the following elements:
Researchers (i.e. authors) retain copyright as a function of their institution's regulations. It supports all researchers, not just funded ones.
Researchers agree to grant the University a non‐exclusive, irrevocable, worldwide licence to make article manuscripts publicly available under the terms of a (typically) Creative Commons Attribution (CC BY) licence.
Researchers provide the university with a copy of their works for deposit in the institution's repository.
The university will make the copy of the work freely and immediately available.
The policy typically applies to research articles and conference proceedings.
IARRPs are not new: Harvard adopted a policy in 2008 and many others followed. A new wave of adoptions is underway, some encouraged by the implementation of the cOAlition S RRS. Recent adopters include the universities of Tromsø, Edinburgh, Sheffield Hallam, and the Norwegian University of Science and Technology (NTNU). There's a year-long pilot at Cambridge and a pilot starting at the University of Oxford in 2023.
Recent adopters acknowledge the previous work of Harvard and others, and the preparatory work on the UKSCL (UK Scholarly Communications Licence). They note that consultation with other adopters is helpful.
Universities' with IARRPs have considered the following:
IARRPs enable them to remain relevant in a changing environment, and for future flexibility.
Academics across all disciplines must be involved, and staff in relevant support departments. Familiarity with internal committee structure is key.
IARRPs can provide a realistic alternative when negotiating journal deals (budgetary considerations).
IARRP simplify copyright permission procedures for researchers
IARRPs support publication choice for authors and allay fears of legal action from publishers ("Our researchers do not have to inform the publisher and can be at ease as NTNU will take legal responsibility."
IARRPs reduce administrative burden on support staff (for example by removing the need to manage embargoes)
IARRPs recognise 'ownership of expression of ideas by researchers'
Such policies recognise the central role and importance of the institutional repository as the corpus of the university's members' publications, and for preserving, maximising visibility, and disseminating research outputs.
Recently two institutions, Edinburgh and Cambridge, published progress reports on their policy implementations.
Notable points include:
Some publishers continue to state that RR (rights retention) is not 'permitted' and that they require an embargo period.
Some Cambridge authors refused to bow to publishers' demands for appropriation of their rights or swapping to a paid option, and submitted their papers elsewhere.
Both institutions experienced an increase in the numbers of items across a variety of publishers deposited in their repository using the RR policy. Although a significant proportion of Edinburgh's articles are open via paid OA routes (for example via Transformative Agreements), the RR policy enabled 'the remaining 27% to be published via the repository Green OA route mostly without embargo.'
Even if inclusion of the RR statement is technically unnecessary because the article is published OA, some publishers insisted on removing it. Sam Moore at Cambridge surmises that this is because they do not want any additional publicity for the initiative.
Researchers require support. They are not always aware that the policy is there to help them.
Most importantly Edinburgh reports that "some publishers even assert that their licensing terms will supersede any other prior agreements. We dispute this and if challenged the University will be able to bring a legal claim against the publisher as they have willingly procured a breach of contract against our pre-existing rights."
In the case of funded grantees, rights retention is often treated as a compliance matter. This misses recognition of rights retention as a core factor in control and ownership within modern open scholarship. Control of when, how, and to whom research findings are disseminated, and ownership of the content, should not be handed over to a 3rd party service provider, i.e. a publisher. A service provider should be paid for services – not take control and ownership of content.
RR enables ownership and control of intellectual content to remain where it belongs – within academia. It is heartening that this fundamental principle is being recognised, and institutions are stepping up to support their researchers via the growing adoption of IARRPs. It is hoped, too, that federal funders in the US operating under the recent OSTP guidelines will be keen to adopt similar policies.
In 2008 Harvard's Faculty of Arts & Sciences voted unanimously to adopt a ground-breaking open access policy. Since then, over 70 other institutions, including other Harvard faculties, Stanford and MIT, have adopted similar policies based on the Harvard model. In Europe, such institutional policies have, so far, been slow to get off the ground.
We are beginning to see that situation change.
The Norwegian University of Science and Technology (NTNU) is introducing its own Rights Retention Strategy, in effect from 1 October 2022, which ensures Open Access to all new scientific articles published by NTNU's researchers from day one. In the following interview, NTNU's Library Director Sigurd Eriksson describes the new scheme, highlights the benefits for NTNU researchers and shares his tips on how other universities can adopt similar policies towards making all publications openly available as quickly as possible.
---
cOAlition S: Could you please, describe the author copyright policy you have adopted at the Norwegian University of Science and Technology?
Sigurd Eriksson: With a Rights Retention Strategy, we ensure that our researchers can publish their work wherever they want while maintaining their rights to use and distribute their work. As part of our Policy for Open Science, researchers at NTNU must archive their scientific work in our institutional repository, NTNU Open, through the national research information system, CRIStin. For articles that are not published gold OA, authors must deposit the Author Accepted Manuscript (green OA) under a CC BY license. By implementing a Rights Retention Strategy, their work will be made openly available immediately after publishing, regardless of the embargo period for self-archiving often imposed through the publisher's license agreement. With a rights retention policy and open access through our institutional repository, NTNU takes legal responsibility for its authors' copyrights.
By implementing a Rights Retention Strategy, their work will be made openly available immediately after publishing, regardless of the embargo period for self-archiving often imposed through the publisher's license agreement. With a rights retention policy and open access through our institutional repository, NTNU takes legal responsibility for its authors' copyrights.
cOAlition S: Why did the idea of adopting an institutional OA/copyright policy emerge?
Sigurd Eriksson: We were first inspired by the Rights Retention Strategy developed by cOAlition S. It is our policy to make all scientific articles from NTNU openly available, yet in the past three years about 25% were still neither gold OA nor deposited (green OA). Also, articles must be deposited in a local or national repository to be included in the performance-based financing of the institution.
We believe many researchers are reluctant to deposit in our institutional repository (green OA), likely out of fear of violating any license agreements signed with the publisher, often imposing a 12–24-month embargo period for self-archiving. Publications in hybrid journals are no longer financially supported by cOAlition S funders. We realized that a rights retention policy could be a leverage in our negotiations with publishers offering read-and-publish or "transformative" agreements, as well as a motivator for our researchers to upload their peer-reviewed manuscripts in our institutional repository.
cOAlition S: How was the agreement reached across the institution?
Sigurd Eriksson: In 2021, our Library Director sent briefings about the Rights Retention Strategy to the University Research Committee, which included members of all faculties of NTNU. In spring 2022, the suggested strategy was processed by the Library Council, then send back to the Research Committee and, finally, to the rector for approval.
cOAlition S: What challenges had to be overcome before it was agreed to adopt the policy?
Sigurd Eriksson: The rector and rector's management team wanted a broad anchoring in the professional environments at NTNU. We obtained support by allowing the case to mature over time and by gathering experience from other institutions. Establishing a dialogue with the University in Tromsø, who were the first in Norway to implement a rights retention strategy on 1.01.2022, was especially helpful.
cOAlition S: What are the advantages of adopting the policy for your researchers and your institution?
Sigurd Eriksson: Our researchers can publish wherever they want, maintain the ownership of their work, and are no longer bound by an embargo period before they themselves can grant open access to their accepted manuscripts after publishing. Our researchers do not have to inform the publisher and can be at ease as NTNU will take legal responsibility.
Our researchers can publish wherever they want, maintain the ownership of their work, and are no longer bound by an embargo period before they themselves can grant open access to their accepted manuscripts after publishing.
cOAlition S: In conclusion, what are your three top tips for any other university considering adopting a similar permissions-based Open Access policy to yours?
Sigurd Eriksson:
1. Contact other institutions that have adopted a rights retention policy advice. They are likely happy to share their experience, knowing that others will follow their example.
2. Make it as easy as possible for the researchers to follow the policy by having the institution take care of the administrative work towards publishers.
3. Be extra thoughtful of how you formulate information about the rights retention policy on your intranet. A list of questions and answers (FAQ) can be very helpful for authors.

---
Recommended reading
Pursuing a common aim
Those involved in the creation of research outputs agree that Open Access (OA) benefits researchers, research, and society in general. Publishers have responded by offering OA publication in some or all of their journals. This consensus implies a common aim and indicates a shift towards a wider OA environment which has been underway for some time.
Even though much progress has been made towards a fully OA world, there is still a considerable way to go before OA becomes globally ubiquitous. By a fully OA world, I mean a world where all research papers are fully open.
Some funders, becoming impatient with the pace of progress, have taken steps to accelerate OA for articles by adopting OA requirements as conditions of their research awards. Although this has markedly affected progress in OA via mixed publishing models, funders' influence is limited. In order to achieve universal OA that is sustainable for, and in the control of the research community, in as short a timeframe as possible, further widespread strategic action is needed by everyone involved. In short, the common aim requires collective action.
A simple policy requirement…
As either charitable or taxpayer-funded organisations, research funders want, and are even obliged, to maximise the impact and reach of the research they fund. This goal is served by ensuring immediate OA to the papers resulting from such research. We can describe the funders' requirement from their grantees extraordinarily simply:
All peer reviewed papers resulting from research funded by < Funder> must be made immediately available (without embargo) and free to use under an open licence. 
Conscious that dissemination is not cost-free, a funder usually provides financial resources to cover publication costs, with the proviso that such resources must be used responsibly. Funders do not support OA publication at any price. The policy usually includes a clause to the effect: < Funder> will cover reasonable OA publication/dissemination costs. 
It really is that simple. Such a policy covers all that is needed: the work can be immediately open, usable, and paid for. On examination, many research funders' policies align with this simple outline.
… in a complex publication system
Anecdotally, authors and their support staff complain about having to wrestle with multiple complex policies. I shall use the UKRI OA policy as an example. Boiled down to its simplest level, the policy is as follows:
All peer reviewed articles resulting from research funded by UKRI must be made immediately available (without embargo) in either a fully OA journal/platform or in an OA repository and free to use under a CC BY licence. A block grant is awarded to eligible research organisations to support the implementation of the policy. 
David Sweeney of Research England articulated it like this: 
"In essence, it is as simple as 'no embargoes, no hybrid payments'".
What funders require is clear and can be captured in a short paragraph. In the OA world described in my introduction, where all agree OA is a 'good thing,' one would expect that meeting such requirements would not be difficult, whatever journal an academic wanted to write for. However, on inspection, we find that the UKRI OA policy sections referring to research articles comprise 13 clauses + 2 annexes & glossary, plus additional FAQs running to 11 pages.
Why has such a simple policy ballooned?
David Sweeney went on to say:
"The policy is simple, but the complexity of the scholarly publication system means that some of the detail is challenging and we have therefore set out our accompanying material."
Researchers frequently find that meeting their funder's requirements is fraught with difficulties. Many are confused and frustrated by having to deal with complex rules, terms, conditions, and barriers to their choice. Why can't a researcher select any mainstream scholarly journal they wish and be certain that they can meet their funder's criteria by publishing in that journal? Publishers have chosen, presumably to gain competitive advantage in attracting submissions, to enhance a basic publication offer with a range of distinctive but complicated features which then have to be navigated to ensure full and immediate open access. The tripwires for researchers are:
A related but equally pernicious problem is that of authors (understandably) feeling they need to publish in 'glamour' titles with brand names and high-impact factors for career advancement. 
The power to effect change
Control of when, how and to whom research findings are disseminated is generally in the wrong place, i.e. in the hands of publishers. Publishing is a service industry; publishers are neither research practitioners nor research enablers. Governance and control of scholarship dissemination should not be the domain of a service industry, no matter how 'world class' or 'quality' their products.
Publishing is a service industry; publishers are neither research practitioners nor research enablers. Governance and control of scholarship dissemination should not be the domain of a service industry, no matter how 'world class' or 'quality' their products. 
If researchers had control over when, how and to whom their research is disseminated, compliance with the simple policy would be just that — simple. They could choose their favourite fully OA journal and submit their manuscript to it. Provided the price was reasonable, they would comply. If the journal were a subscription journal, they would comply via the repository route. Now that most cOAlition S funders have accepted peer reviewed papers that are not published in a journal as first-class research outputs, authors may have a third option of a non-journal route. The choice would be up to the researcher. 
Equally, if both institutions and researchers implemented DORA-like research assessment and evaluation principles, the focus would be on the intrinsic merits of the research and not the title of the journal in which it was published. Researchers and institutions have been sluggish in implementing change to research assessment and evaluation. Researchers feel they can't change their publishing practice because they are held 'over a barrel' if their journal of choice does not offer compliant terms, and they won't change their publishing practice because it would be career suicide. Funders have tried to be sensitive to researchers' journal preferences, but this has generally led to policy complexity.
Funders could be brutal about applying their terms: if a journal does not meet the basic requirements, researchers should find a different outlet. Instead, they try to help both parties, researchers and publishers, by means of exceptions and alternatives, to identify routes towards their ultimate goals. The understanding is that such exceptions are transitory and temporary, but this directly results in complexity. Some funders, for example, end up providing 'clarity' and exceptions in long documents or FAQs. Funders with relatively brief policies (such as the Gates Foundation and SFI) have noticed that problems arise when authors try to comply. 
To address such tensions, funders may employ or permit a variety of mechanisms:
If publishers wish to be in receipt of a funder's money, they need to ensure their journals offer terms that meet that funders' criteria. By hard-coding OA terms into grant conditions, the funder gives the author power to say what they want – or they will be forced to publish elsewhere.
Collective action is needed
If the accepted worthy goal of a transition to full and immediate OA is to be achieved, all parties need to make a conscious decision to effect change. Funders have leverage because they can set OA conditions on grants. Nonetheless, funders' influence is limited, because they can set conditions ONLY for their grantees (and their institutions). The funder's role is therefore limited in what they can do to drive change towards a fully open and affordable OA environment. Each of the interested parties needs to play its role.
If the accepted worthy goal of a transition to full and immediate OA is to be achieved, all parties need to make a conscious decision to effect change. 
Publishers:

The simple solution: ensure fully OA journals offer publication services at a universally reasonable and equitable price. Even better, adopt the free-to-publish 'diamond' model, so journals are OPA (Open Publication

and

Access).

Do not impose barriers to authors' rights for the use of AAMs. No journal should stand in the way of repository OA.

Abandon Impact Factors as a proxy for prestige.
Admittedly, the changes above are not going to happen any time soon.
According to the New York Times, in response to the recent OSTP (US Office of Science & Technology Policy) memo: 'A spokeswoman for Springer Nature said that funding agencies must increase their financial support for the publications in exchange for the research to be free to the public.' In other words, funders should pay large publishers even more money to achieve full OA. I disagree but anticipate intense lobbying by major publishers in an attempt to secure their shareholder-focused view of scholarship.  
Researchers and Journal editors:

Be aware that you have power and use it: retain your rights and use publishers as a paid service, not as a controller of scholarship; if you are an editor, attempt to amend journal policies.

Be aware of the price and consider diamond OA journals (see

DOAJ

).

Consider alternative dissemination and scholarly discourse options, including peer reviewed preprints.

Work with your institution and your colleagues to implement DORA-like principles.

As the original copyright holder, place rights retention conditions on your article when you submit it. Journals would have the right to reject it immediately, but such short-sighted actions will soon come to be seen as bizarre.
Institutions:

Implement DORA or similar principles and be seen to act on those principles.

Implement an institutional rights retention policy in support of your researchers.
Following the OSTP announcement, there has been a flurry of responses, many concerned that major publishers will ultimately be the ones that benefit (by publication moving from an unacceptable paywall model to a disliked OA model). Others are sceptical that the outcome will benefit research and researchers. I tend to agree with Sharla Lair:
"We all have choices. We can choose to tweet every way this can fail or we can all work together to ensure that this one act inspires and implements change beyond what we have been imagining thus far. If there is a weakness somewhere, then how do we fix it? We are not victims!"
In summary, research funders can be powerful catalysts for change, but the extent of their influence is limited. To achieve global fully OA in an acceptable way to the research community, all parties, including researchers and institutions, must take action.
---
Dr Ginny Barbour, Director of  Open Access Australasia, illustrates in the following article the power and potential of research repositories. The article was originally published in the Campus Morning Mail, an independent newsletter written and published by Stephen Matchett.
---
If there's one thing that it's hard to disagree with, it's that open access is here to stay in the Australian research landscape. There is impetus from overseas initiatives such as Plan S from cOAlition S and bodies such as UNESCO in its Open Science Recommendation, and interest and support from the Australian Chief Scientist. The NHMRC consulted on revising their OA policy last year and in Aotearoa New Zealand, the Office of the Prime Minister's Chief Science Advisor, has released a report on open access there.
Where there is a lack of consensus is in how open access should be achieved. The majority of governments, international bodies such as UNESCO, institutions, researchers, and publishers along with groups such as Open Access Australasia (the group I work for), and prominent international organisations such as COAR and SPARC are committed to a diverse ecosystem of open publishing supported through a variety of means, nicely summed up in the phrase "bibliodiversity".
Yet a minority of commercial publishers, especially and most recently articulated by Springer Nature's Steven Inchcoombe insist that the only route to open access should be through journals, and not just any journals, but specifically hybrid journals, which of course are the journals that make up the bulk of the journals that Springer Nature and other large publishers still rely on for revenue.
So where do we go from here? There's a long history of increased consolidation in the scholarly publishing industry, first for journals and now more recently for the services that support scholarly communication. Larivière and colleagues were the first to really highlight this issue in their 2015 paper "The Oligopoly of Academic Publishers in the Digital Era" showing then that in chemistry for example more than 70 per cent of journals were owned by just five publishers—up from 40 per cent in 1975. Though the actual percentages vary by discipline, the trend for all journals is relentless consolidation and increasing influence of a small number of publishers.
The consolidation of infrastructure and services that underpin scholarly communication is perhaps even more alarming. Whereas journals changing hands does not generally lead to them being shut down or amalgamated into other journals, for services the reverse is true. Mendeley began as an innovative start up, but once bought by Elsevier became more of just a reference manager tool, whose functionality for researchers seems to be being gradually stripped away, while at the same time collecting valuable data for the publisher about who is reading and sharing what – an increasing concern in publishing.
Institutional and disciplinary repositories offer a community-owned, robust alternative. Their very distributed state gives a degree of stability and flexibility of approach that publishers simply can't replicate. Repositories provide access to publications, but also an array of unique content including theses, research reports, audiovisual-content, code and data. They also support the retention of rights by authors, as the recently updated UNSW OA policy enshrines. Yet, publishers decry repositories, claiming that "Green [repository based open access] doesn't offer the benefits of higher citations and increased downloads that come with gold [journal based] open access; it isn't the version that researchers want, and is not sustainable for publishers". However, the facts simply don't support these arguments and fail to recognise the huge use of and, increasingly, innovation happening within the repository system.
Repositories have a critical role in archiving, preserving and sharing the diverse content produced by universities so it can be used by others and have the greatest impact on our society. Repositories such as QUT's, for example, see a huge volume of downloads of their content — more than 1.3 million downloads so far this year of its just over 122,000 items. In Latin America, there is a distributed network of national repositories, La Referencia which hold more than 2.3 million articles as well as more than 400,000 doctoral theses. And repositories are now at the forefront of non-commercial innovation in open access, aligning with services such as overlay journals that review and distribute content held by repositories, interoperability that links outputs across the whole research lifecycle, and open peer review.
The importance of such innovation was recently recognised by cOAlition S in their statement on peer review, where they noted that "scholarly papers that have been subject to a journal-independent standard peer review process with an implicit or explicit validation– are considered by most cOAlition S organisations to be of equivalent merit and status as peer-reviewed publications that are published in a recognised journal or on a platform."
Repositories are an innovative and fundamental part of the global open access ecosystem. Instead of seeking to minimise the role of repositories, publishers should recognise their complementarity and their role in maximising the bibliodiversity that has to be the future of open access.